Very Good Recipes of Easter from The Galley Gourmet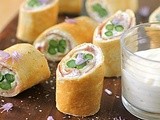 Easter Eats Round-up
By The Galley Gourmet
04/18/14 15:24
I would imagine that most you have your Easter menus planned, so I will refrain from posting a new recipe today. However, if you are still uncertain about the components to your meal or need some inspiration, I have included some recipes from the archives...
Add to my recipe book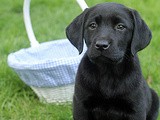 Happy Easter
By The Galley Gourmet
04/08/12 18:25
(And a brief interruption in the food!) This is one of those few Sundays that I do not have a menu to share. We will be spending the day with family and will be graciously hosted to an Easter meal by in-laws. Having said that, I will not be showing up empty...
Add to my recipe book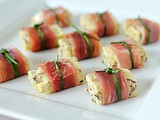 Sunday Easter Dinner
By The Galley Gourmet
04/24/11 18:45
Shiitake Frittata Squares with Prosciutto Poached Shrimp with Apricot-Dijon Sauce Whole Glazed Ham Rhubarb Chutney Scalloped Cheddar Potatoes with Thyme Asparagus with Shallots and Chives Mixed Green Salad with Goat Cheese, Pistachios, and Beet Vinaigrette...
Add to my recipe book