Very Good Recipes of Lemon from The Galley Gourmet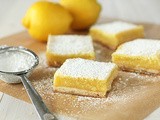 Lemon Squares
By The Galley Gourmet
04/19/13 14:34
April showers bring May flowers... boy, you are not kidding. The amount of rain we have had over the past week has caused road closures, flooding, and school closures (that's a new one). Needing a little sunshine in life, I thought I would bring in a sun-kissed...
Add to my recipe book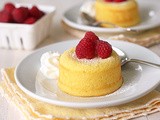 Meyer Lemon Molten Cakes with Raspberries and Cream
By The Galley Gourmet
03/27/13 12:16
When planning holiday or entertaining menus, I always start with dessert first. Why? I have an arsenal of sweet recipes to choose from and it is always hard to narrow it down to the right one. And it can be the more labor intensive part of the meal with...
Add to my recipe book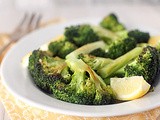 Roasted Broccoli with Garlic and Lemon Wedges
By The Galley Gourmet
09/27/12 15:11
How many times have you either said or been told, "Eat your broccoli. It's good for you." Too many to remember? Never fear, I have a dish that will turn those responses to your demand from "All right, Mom" to "Alright, Mom!" Many of you are fully aware...
Add to my recipe book