Very Good Recipes of Orange from Blessings From My Kitchen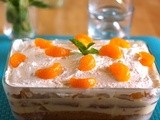 Orange Peach Pudding
By Blessings From My Kitchen
09/26/12 23:52
Some days, I am just clear empty. On what to make, frantically juggling each week's menus, acquiring the ingredients for those (so that my family doesn't starve) and trying to sync it with appealing, blogworthy recipes. All this, combined with the energy...
Add to my recipe book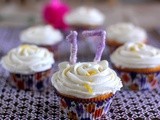 Orange Cupcakes with Orange Cream Cheese Frosting
By Blessings From My Kitchen
06/11/12 09:52
Orange cupcakes with cream cheese frosting. The sweet official milestone stamp is the culmination of a good 17 years completed. 17 years of what, you may ask. 2012 , June 11 minus 6209 days transports me to the moment I was getting ready to spend the rest...
Add to my recipe book