Very Good Recipes of Pork from Blessings From My Kitchen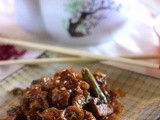 Asian Style Pork and Peppers
By Blessings From My Kitchen
12/22/12 05:11
On flipping through my prior 70+ entries, recipe rotation dictated that it was over and above that time for a substantial protein intervention. Baking marathon characteristic of any given December had me parading through and vast, scrambling to scribble...
Add to my recipe book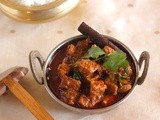 Pork Vindaloo
By Blessings From My Kitchen
05/11/12 08:16
As promised in my previous post, I am bringing you one of my sister-in-law Annies' ace recipes. Annies is an outstanding home cook and baker. She has many dishes that can qualify her as a top chef contender . So, as any good s-i-l would, I decided to pester...
Add to my recipe book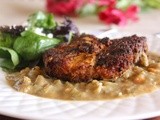 Breaded Pork Chops
By Blessings From My Kitchen
05/03/12 08:03
Pork chops are what we're having for dinner tonight. Around 10 years ago, my love story with Food Network began, particularly late nights with Emeril. One night he'd be "BAM"ming up "Shrimp Etoufee", the next New Orleans style bread pudding. I was thoroughly...
Add to my recipe book