Very Good Recipes of Gorgonzola from The Galley Gourmet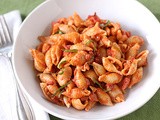 Tomato Gorgonzola Pasta
By The Galley Gourmet
01/12/12 14:29
It has been quite some time since I have posted a pasta recipe. It's odd because we usually have some sort of pasta dish about once a week. I like pasta dishes because they are quick and easy to get on the table during the busy week when the evenings are...
Add to my recipe book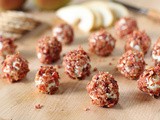 Gorgonzola Truffles
By The Galley Gourmet
11/03/11 13:42
With November underway it is time to start thinking about upcoming holiday menus. I already have my menu planned and I will be sharing it soon, but for now I want to share a tasty amuse-bouche that you might want to feature on your menu in the weeks to...
Add to my recipe book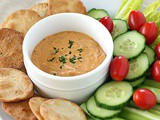 Roasted Red Pepper and Gorgonzola Dip
By The Galley Gourmet
03/31/11 15:09
With my children home from school this week and me busy with spring cleaning chores, I need to have food on hand for my children to grab in the afternoon without me having to stop what I'm doing. Veggies and dip is always a great option. I make the dip...
Add to my recipe book