Very Good Recipes of Chilli from The InTolerant Chef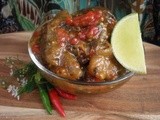 Spicy Thai Style Eggplant and Chilli Relish
By The InTolerant Chef
03/23/13 07:20
This has been a difficult garden season With the temperature setting new records- both for actual temperature and for consecutive days of high heat, and very little rain, my veggie patch this year has been a little hit-and-miss. I miss my peas and beans...
Add to my recipe book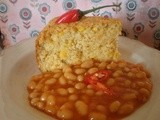 Chilli Corn Bread
By The InTolerant Chef
06/28/12 08:25
We're finally past the Winter Solstice. The shortest day, and longest night of the year. That should be good news- right? I guess the good news is that we are inching towards Spring..... slowly But the bad news is that we still have the coldest days of...
Add to my recipe book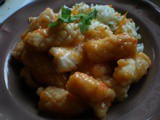 Sweet Chilli Calamari
By The InTolerant Chef
03/13/11 10:14
Deep fried crumby rubber bands. Languishing in the greasy tray of the local chippie. Sprinkle them with some chicken salt, and chew and chew and chew. Sadly that's the only experience some people get with this little cephalopod, but it is really so delicious...
Add to my recipe book