Very Good Recipes of Duck from The InTolerant Chef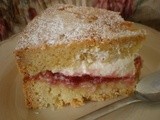 Rose Geranium Duck Egg Sponge
By The InTolerant Chef
05/14/13 05:31
I have some lovely Foodie Friends Friends who enjoy good food, interesting food, different food and cooking it as much as just eating it. Friends who get excited when they stumble across something a bit different, or who invite you to share a pig-on-a-spit...
Add to my recipe book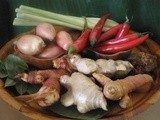 Bebek Betutu, Balinese Duck
By The InTolerant Chef
01/13/12 03:10
My local supermarket trialled a few gourmet items over Christmas. An influx of hams and smoked chicken was only to be expected, as was a million types of cheese, but the one item I wasn't expecting at our little shop was fresh duck. Lucky for me, no one...
Add to my recipe book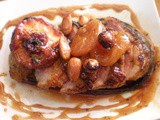 Duck for Dessert
By The InTolerant Chef
07/04/11 06:14
Hello My Lovelies, it's time for another 365 Challenge through Murdoch Books! They have a great team working their way through Stephane Reynaud's '365 Good Reasons to Sit Down to Eat' Cookbook. A mix of all sorts of people who cook for fun. In case you...
Add to my recipe book