Very Good Recipes of Lemon from The InTolerant Chef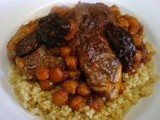 Honey and Lemon Lamb Tagine
By The InTolerant Chef
Subscribe
04/05/13 04:36
You might remember Dear Readers, that a few months ago I wrote a post about the lovely people over at Capilano Honey and their delicious 100% owned and grown Australian Honey. http://intolerantchef.blogspot.com.au/2012/10/sublime-honey-sorbet.html While...
Add to my recipe book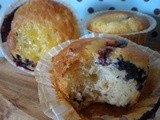 Blue-Belt Blueberry Lemon Muffins
By The InTolerant Chef
Subscribe
11/13/12 10:59
When littlej was in her very first week of Kindy (Prep) she came rushing out of class one afternoon bursting with news. lj: I had a FIGHT! Me: ???? lj: ThisbigboyhadKaitlinroundtheneckandshewascryingandherippedherdressandIcouldn'tseeateacher.....soIhithim!...
Add to my recipe book