Very Good Recipes of Delicious from The InTolerant Chef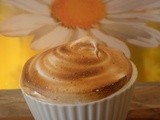 Delicious Lemon Delicious
By The InTolerant Chef
Subscribe
07/05/12 05:38
How have I never tried this pudding before? It must be a cruel trick the Universe decided to play on me, that's the only logical explanation. Well, I will certainly make up for lost time without delay. That'll teach the universe to mess with me! My husband...
Add to my recipe book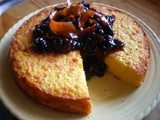 A Delicious Recipe
By The InTolerant Chef
Subscribe
03/01/11 07:22
I love recipes. I have several hundred cookbooks, I research recipes online, I watch cooking shows on TV, and I subscribe to just a few cooking magazines. One of these happens to be Delicious. Well yes, the recipes are, but I mean the name of the publication...
Add to my recipe book