Very Good Recipes of Strawberry from The InTolerant Chef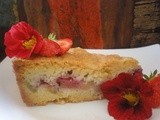 Strawberry Rhubarb Torte
By The InTolerant Chef
02/06/12 00:53
I hate to have to say it, but I'm a rhubarb snob. I'm very sorry, but I really like my rhubarb to be red. Last year I planted a whole garden bed with fruiting plants. I've got strawberries, raspberries, loganberries, rosellas, potted citrus trees... And...
Add to my recipe book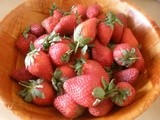 Strawberry Shortcake
By The InTolerant Chef
09/10/11 07:52
Don't you love it when the new season produce hits the markets? Well, I know I do anyway. We're so lucky in Australia to have such a diversity of climate that we have a huge variety of goodies available at any one time. But, while it's all very well to...
Add to my recipe book